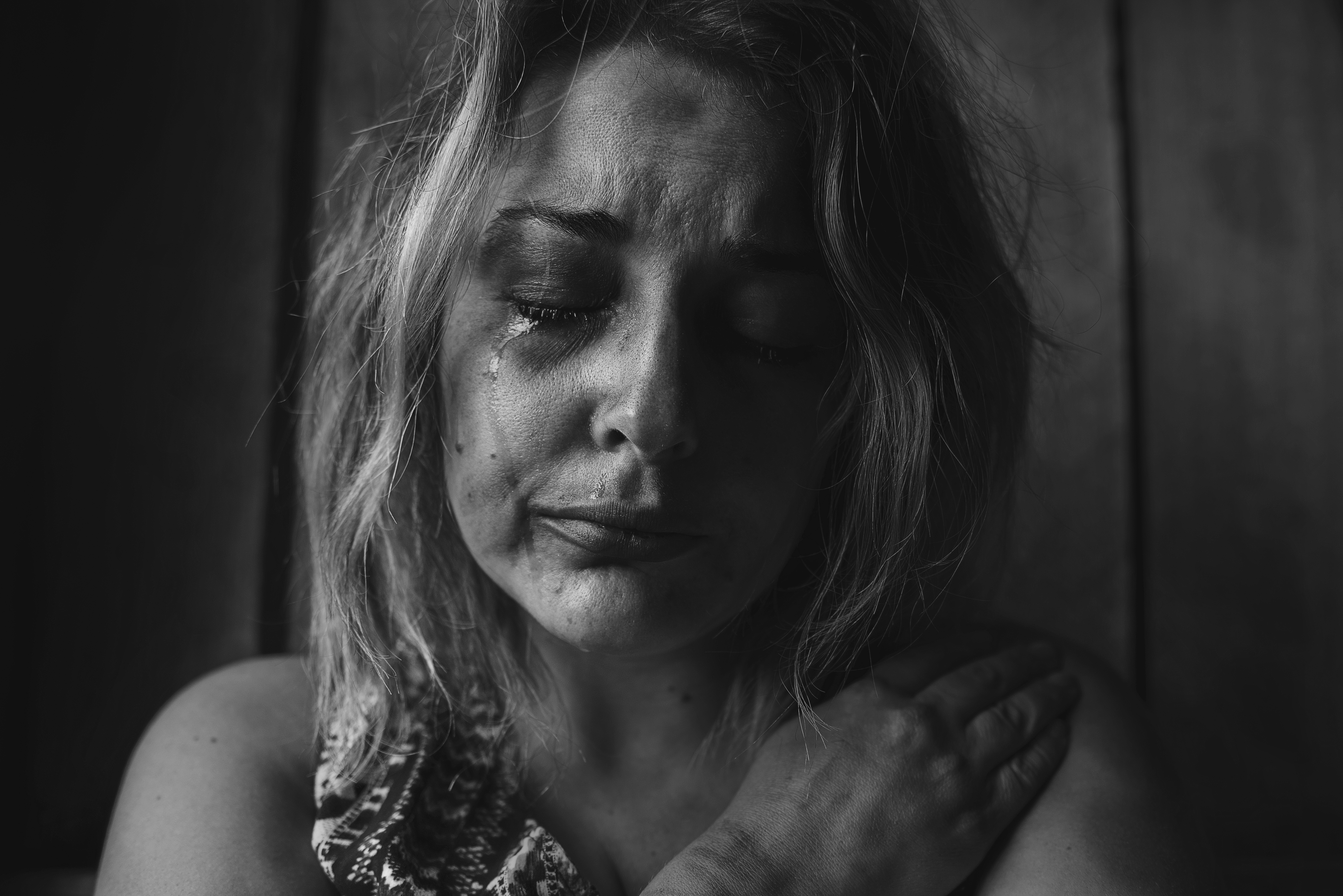 National Domestic Violence Awareness Month: Information and Support
Blog by Ashley Simpson, LCSW at Agape Therapy Institute
October is National Domestic Violence Awareness Month. This is a month for survivors, advocates, activists, and loved ones to get together, to stay educated, and to spread information about services for folks to get help.
The National Coalition Against Domestic Violence (NCADV) researches the prevalence of domestic violence in each state and nationwide. They report "In the United States, more than 10 million adults experience domestic violence annually" and "1 in 4 women and 1 in 10 men experience sexual violence, physical violence and/or stalking by an intimate partner during their lifetime with 'IPV-related impact' such as being concerned for their safety, PTSD symptoms, injury, or needing victim services."
Some things to know about domestic violence:
Types of Abuse:
Physical - hitting, pushing, choking...
Sexual - rape, molestation, forced viewing of sexual material/acts....
Emotional - put downs, name calling, blaming, shaming...
Power & Control - manipulation, gas lighting, see more below...
Power and control are often the most common, and most misunderstood, aspects of domestic violence.
Domestic Violence is about power and control. Ways that abusers maintain control can be: controlling who their partner is allowed to see or talk to, monitoring phone and/or internet access, controlling money, keeping identification documents, using children in fights (ex: "If you leave me I will take the kids and you'll never see them again!")
Getting Help:
Thanks to the Violence Against Women Act that was passed in 1994, there are more services and protections for survivors. Some resources are:
Call: 1-800-799-7233(SAFE)
Text: TTY: 1-800-787-3224
**A SAFETY note here. If you are currently in an abusive relationship, be sure to clear your browser history after accessing any information about domestic violence. The most dangerous time for a person in an abusive relationship is when they are attempting to leave. This is due to the abuser feeling a sense of loss of their power and control over you.
Support:
If you are a survivor, there are ways to tell your story, get connected with other survivors, and to get linked up with advocacy groups.
Individual Therapy - This is a safe place to process what you are going through, and/or what you have survived. There is power in telling your story and processing what has happened and what you have overcome. You may have symptoms due to the trauma you experienced and therapy is a great way to start coping with and alleviating these symptoms. We have experienced therapists here at Agape Therapy Institute and you can book an appointment on our website agapementalhealth.org. There are also therapists available on psychologytoday.com.
Support Groups - Support groups are a wonderful way to tell your story and to connect with other survivors and hear their stories. If the group is led by a licensed clinician you also have the benefit of learning some coping skills to deal with symptoms you may be experiencing due to the trauma you survived. There are many support groups for domestic violence and relationships on psychologytoday.com. Under "Get Help" there is a category on the far left "Talk to Someone", and under that heading is "Support Groups".
Advocacy Groups - Joining an advocacy group can be a way to use your voice and your power to help others. Helping others is a proven way to regain a sense of optimism, hope, and self-esteem. You can be trained to be a peer support person through thehotline.org. **Note: Make sure that before joining an advocacy group you have processed your own trauma. We cannot help others before we first help ourselves. Remember the oxygen mask metaphor. You must first put on your oxygen mask before you help another person to put on theirs.
With the national and state statistics as high as they are, it is highly likely that we all know someone, or are that someone, who has experienced interpersonal violence. Being informed about the ways to get help is the first step towards helping yourself or someone else. Reach out, safely. There are people waiting and ready for your call.
To book an appointment with Ashley Simpson, LCSW, click here.

---
"Woman Crying" Photo by Kat Jayne from Pexels
Posted in:
National Domestic Violence Awareness Month