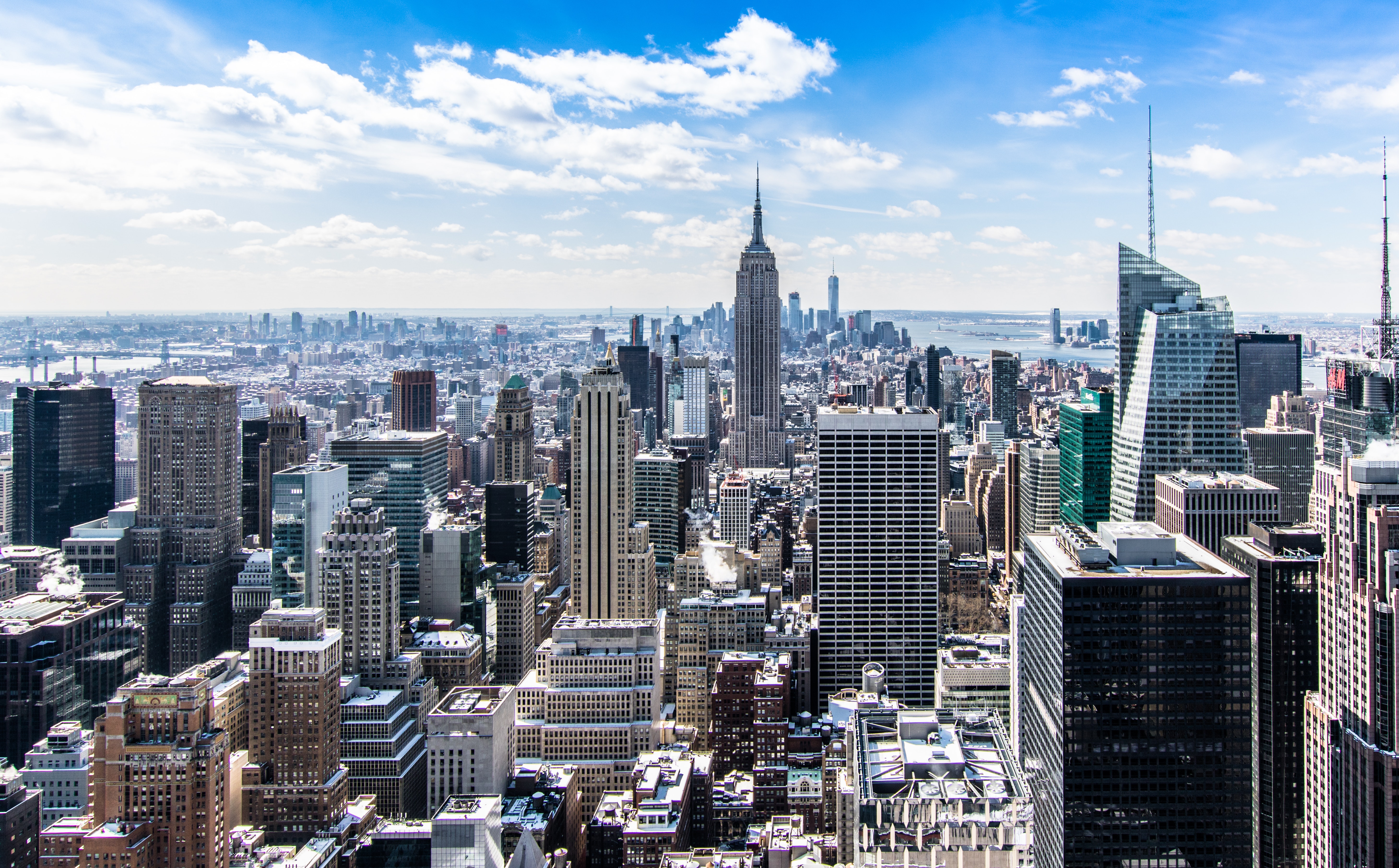 As a born a bred New Yorker, this day is a hard one for me to swallow. It was the day the face of my home was forever changed, the day life as we knew it in this country forever changed, and it ushered in a time of fear, worry and resilience. I was not in NY on 9/11 but that doesn't mean like so many others in our country and around the world we were not affected. I know I was.
I remember thinking how sorry I felt for the pilot who was not able to miss a 110 story tall building. How naïve I was, but then the second plane crashed, and the third, and the fourth…. I was at work watching my world forever change not knowing what I was witnessing. But 17 years later as I watch the opening of the remembrance ceremony at ground zero my eyes well with tears as my throat closes and I want to weep for all of those who were lost 17 years ago today. I also grieve for the way of life that was take from us on that fateful day.
Forever and always we have to face our mortality in a whole new way. There has always been apprehension with some when flying, now we live in a world in which we wonder for a split second if there is someone on our flight willing to do what was done on that day. As I write this my own mother is in a plane flying in the air to New York City, and do you know what I say? Good for her! I hope there are many people flying today, to show those who wished to see us crumble in fear, that we may be afraid but we will not back down.
But, that got me thinking on the topics of for fear, anxiety, and depression. Since 9/11 if we allowed ourselves to drown in to it we could drown in our fears and sorrows, and some of us need to go there for a while and that's ok. When you have witnessed or experienced a horribly traumatic event such as 9/11, it can be hard to know which way is up. And if we find our way through the depression and anxiety we may not think we have what it takes to pull ourselves out. But that is what is so important, we must do what we can to work our way out.
When it comes to depression, it is a mental health disorder in which you experience a low or sad mood more often than not and it affects the way you think, feel and behave. You feel sad, down, empty, can experience frequent crying, have lost interest or pleasure in things that used to make you happy, and no matter how much you want to, nothing helps you feel better. It has physical effects on you as well. It can make you extremely tired due to the insomnia or hypersomnia that comes with depression, you can feel achy or even ill. All of this leads to changes in behavior as well, you can find that you isolate yourself more because you don't want to be a burden on your friends and loved ones who seem to be fine so why bring them down with your stuff right? Wrong! No matter what has caused the depressive state you are in, keeping yourself isolated from the world, although seems like a good idea, only helps you sink further into your depression.
So if we are in a depressed state what can we do to help ourselves out? My first piece of advice is to get help! Whether you seek the counsel of a good friend or go straight for professional help, get help! Your depression wants you alone, isolated, and lonely so it can wreak havoc on your mind, don't let it. You also need to reframe the thoughts that are keeping you in a depressive state and repeat the positive self-talk over and over again until you start to believe it. You can also try journaling to help express the unresolved emotions that have kept you in a depressive state. There are so many things that can be done to help lessen and alleviate your depression, but there is one key ingredient. It is willingness. You must be willing to do the work. Getting depressed was not a quick and easy process, getting out of it might not be either, but I am here to tell you that although it can feel like running through drying cement, working your way out of depression is not impossible.
If you or someone you know may be struggling with depression, please know that it is only part of your journey, depression is not your final destination. It is normal to have ups and downs in life, but when we get suck in the down swings, please know that is not normal and there is help. We would love to help walk you through your own journey here at Agape Therapy Institute.
Written by Iliana Torres, LMHC
Therapist at Agape Therapy Institute
To book an appointment with Iliana, please call (407) 900-8633