Lourdes Llopiz, GSCI
Graduate Student Counselor Intern
Master of Arts Candidate, Rollins College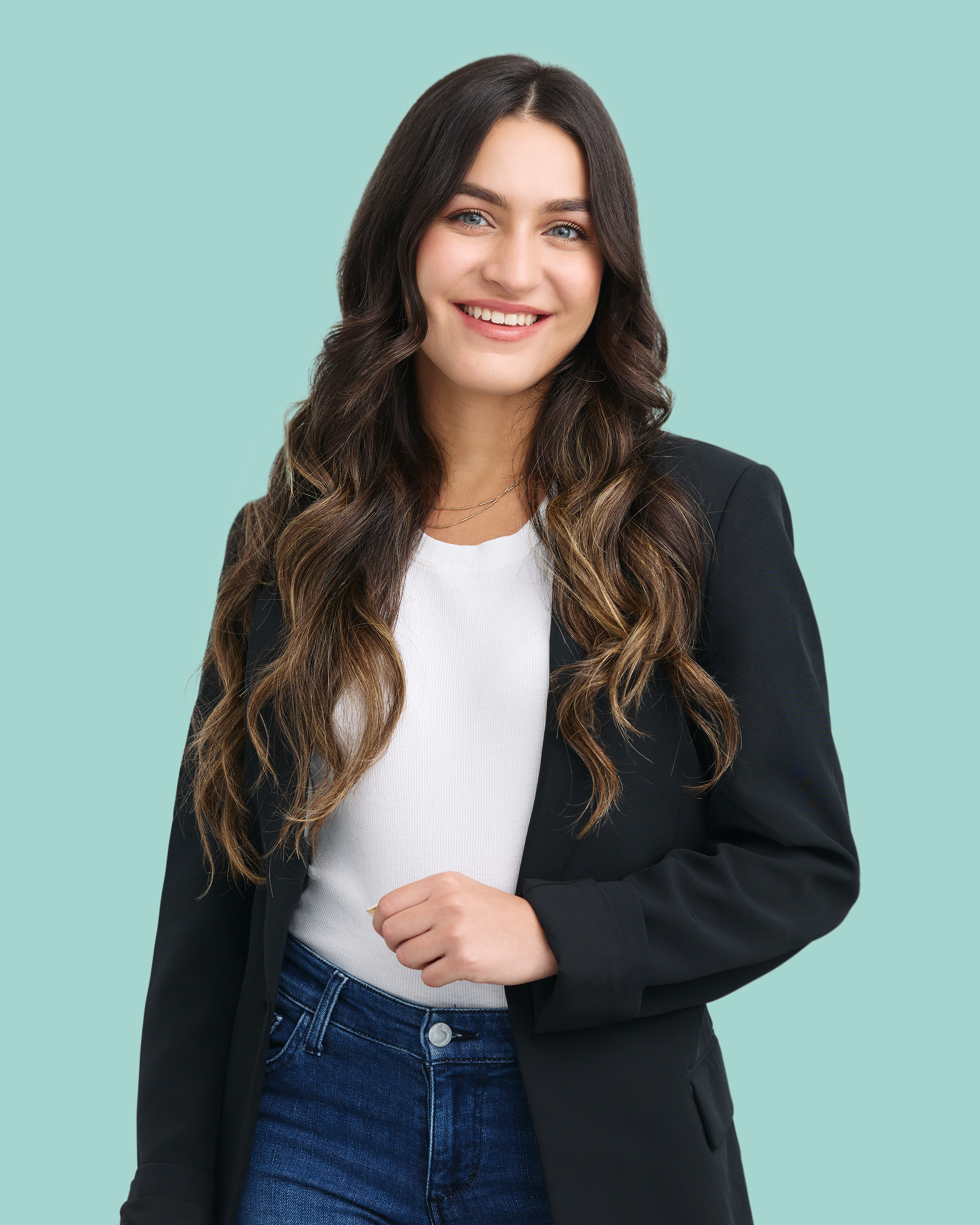 Areas of Specialization
Adults
Adolescents / Teenagers
Anxiety
Depression
Personal Growth & Development
Women's Issues
Self-Esteem & Identity
School & Career Counseling
Religious or Spiritual Identity Concerns
Stress
Workplace Issues Grief & Loss
Substance Use Disorders
Life Transitions/Phase of Life Concerns
Parenting & Family Concerns Relationship Issues
Wellbeing & Self-care
LGBTQ+
Clinical Orientation
Integrative & Multicultural Approach
Humanistic / Person-Centered Therapy
Strengths-Based Approach
Cognitive-Behavioral Therapy (CBT)
Solution-Focused Therapy
Existential Therapy Emotion-Focused Therapy (EFT)
Mindfulness-Based Therapy
Psychodynamic Therapy
Client Testimonials
"I really liked Lourdes' energy…you know when you can tell someone is empathetic…I got that feeling from her in person…she seems easy to talk to."
Bio
Lourdes was born in Miami, Florida to immigrant parents from Cuba and Venezuela. She is the first generation born in the United States and honors her Hispanic culture by being bilingual. To pursue her undergraduate degree, she moved to Orlando, Florida where she graduated Summa Cum Laude from the University of Central Florida with a Bachelor of Science in Psychology and a Behavioral Forensics Certificate. Lourdes loved being a part of different organizations as an undergraduate student including the Psi Chi Psychological Society and the Children's Miracle Network. After graduation, she knew that the next step to her professional aspirations was to gain the knowledge needed to make a difference in the mental health of the community. She applied to Rollins College and is currently pursuing a Master of Arts in Clinical Mental Health Counseling.
Some of the coursework at Rollins that Lourdes enjoyed are multicultural counseling, addictions, career counseling, human sexuality, and crisis counseling. For her mental health and social justice pre-practicum, Lourdes interned at the Victim Service Center (VSC) in Orlando Florida. VSC provides resources to victims of sexual assault, violent crime, and other violent or traumatic events. At VSC, Lourdes learned the importance of applying a trauma-informed approach for counseling all clients. During her time in graduate school, she also worked at Agape Therapy Institute as a Patient Care Coordinator (PCC). Working as a PCC supporting Agape's clients reinforced her desire to make an impact in the mental health field. Now, Lourdes is excited to take on a new role at Agape as a Graduate Student Counselor Intern.
Lourdes uses an integrative and multicultural approach individualized to each client to provide the best possible care that fits clients' needs. Her goal is to provide a safe and encouraging environment for individuals to feel supported in learning about themselves and discovering the resiliency that is innately in every single one of us.
In her free time, Lourdes loves to be outdoors and spend time with her family and friends. Her favorite shows to binge watch are Criminal Minds, Law and Order SVU, and Mind Hunters.
Contact Lourdes
lourdes@agapementalhealth.org PH: (407) 900-8633
Financial Assistance
Lourdes is a Level I Master Level Graduate Student Counselor Intern (GSCI). For more information on how to apply or to see other reduced cost options for a different level of clinician, please visit our financial assistance page.
LEVEL I
Master Level Graduate Student (GSCI)
| | | | |
| --- | --- | --- | --- |
| Income/ Session Length | 30 min | 45 min | 60 min |
| $75,000+ | $55 | $60 | $65 |
| $60,000 - $74,999 | $50 | $55 | $60 |
| $50,000 - $59,999 | $45 | $50 | $55 |
| $40,000 - $49,999 | $40 | $45 | $50 |
| $30,000 - $39,999 | $35 | $40 | $45 |
| $15,000 - $29,999 | $30 | $35 | $40 |
| $00,000 - $14,999 | $25 | $30 | $35 |