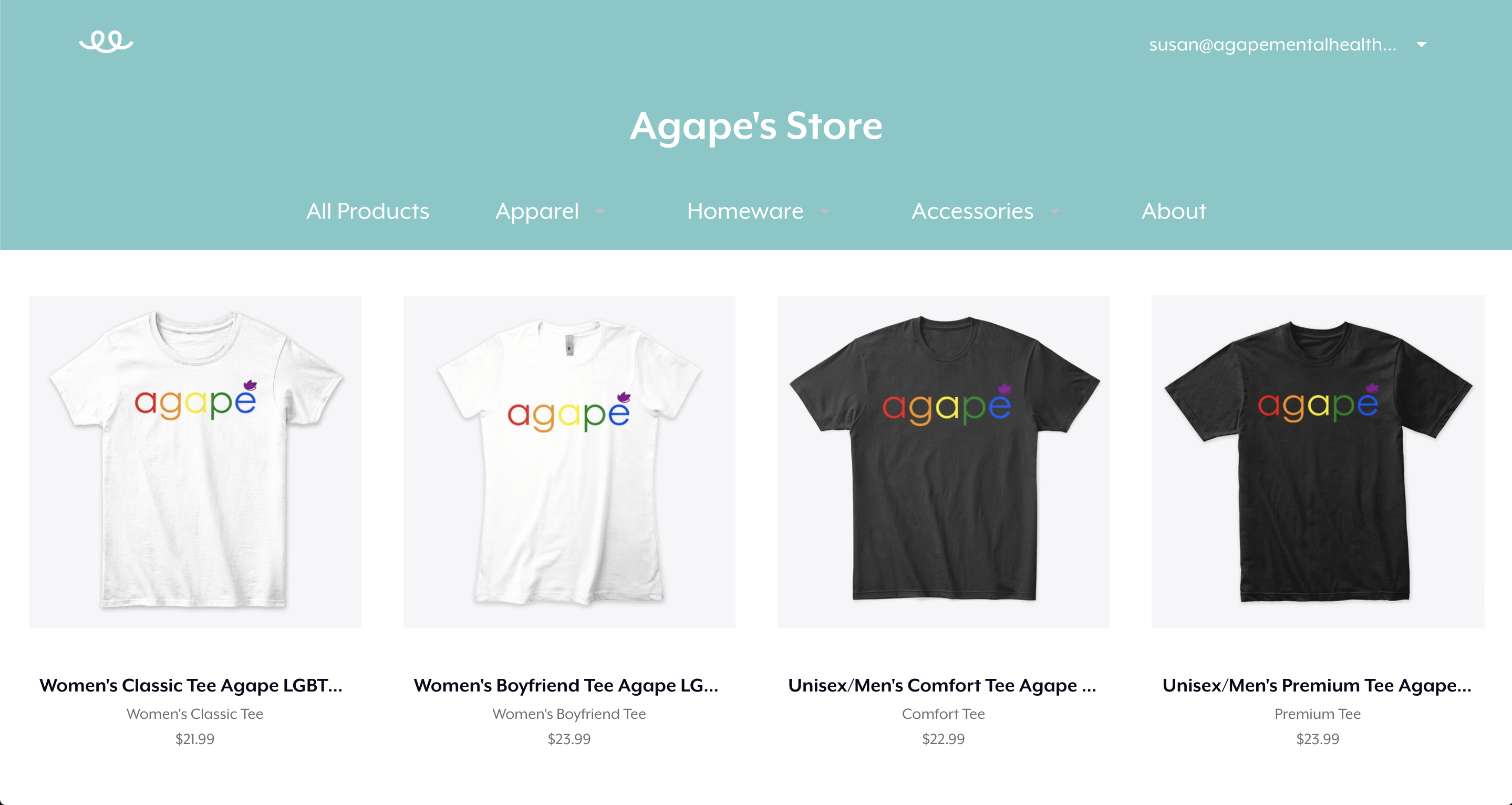 Click the image above and a new page will open, taking you to our online apparel store.
Products: tees, sweatshirts, kids clothing, dog hoodies, face masks, phone cases and more.
Profits from sales go to our financial assistance program to improve affordability and accessibility of mental health care for the community.